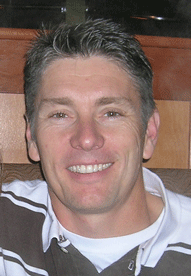 Owner John McGowan has been involved with the construction industry for over 25 years. What started out as a method to help pay for college expenses eventually manifested itself into a full service business. Over the years, working with many different contractors and craftsmen allowed him to build a solid foundation in construction skills, design, and project management. Additionally, from observing other professionals in the industry he was able to learn a great deal about how and why many contractors fail to live up to their client's expectations.

Using this knowledge has allowed John to be uniquely qualified and understand the client's point of view, and their concerns. His experience, complemented by a careful eye and attention to detail, will insure that your project will be everything you hope for. John prides himself on directly employing his experienced craftsmen. While it's sometimes necessary to utilize a sub-contractor for specific tasks, knowing that nearly all work will be done by his own people, should assure you that all aspects will be done correctly the first time, every time.

McGowan Design-Build, Inc. is operating under contractor license BC642682, and John renews this license every two years. Also, besides staying current with new design, building, and material trends and technology, he enrolls in continuing education courses to fill the mandatory 14 credit hours. McGowan Design-Build is an EPA Lead-Safe Certified Firm.

McGowan Design-Build, Inc. is fully insured for any size project, always maintaining liability and workers compensation insurance including liability & workers compensation insurance certificates from all of our sub-contractors. We are competitively priced for the exceptional work that we do.